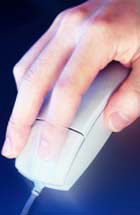 Welcome to the Client Service PLUS! area of our Web site. Service PLUS! is our way of taking advantage of the digital world to keep you better informed. By providing us an e-mail address, upon approval we can assign access for:

* Many forms and worksheets available in PDF Format.

* Available Tax Organizers - Why wait for the mail?

* Secure area for uploading documents

* Send you our electronic newsletter, filled with tax information

To participate simply fill out our contact information. Note: We do not sell your contact information.
To visit our client area after registering please click here.